Trade Partner Program
Welcome, we are glad you are here. We work closely with professional interior designers and architects to create beautiful, custom furniture.
Please review and complete the application form below. We look forward to hearing from you.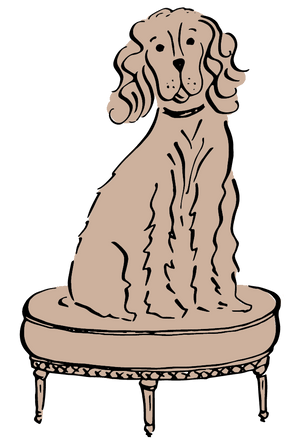 If you are a professional interior designer, we encourage you to register for our Trade Partner Program. You will enjoy tailored support for your design business, including online ordering and new product previews, as well as access to a single point of contact to help you manage multiple customer projects. To apply for our Design Trade program, please complete and submit our online application. After you are approved, you will receive a trade discount code.
To open your account first order spend is a minimum of $5,000 with an annual spent of minimum $10,000. 
BUSINESS VERIFICATION
At least two of the following documents is required to support your Beautiful Bed Company trade application:

• Valid Business License verifying active business in interior design
• Interior Design certification (e.g. NCIDQ, CCIDC)
• Membership of major design organization (e.g. ASID, AIA, IIDA, NKBA, IDC)
• Company Website
TRADE APPLICATION
Please email us with required documents to apply for your trade account, at hello@beautifulbedco.com. You will receive an email approving your account within 48 hours of submission of your application.
TRADE FAQs
PLACING TRADE ORDERS
Please send us a business Purchase Order via email to sales@beautifulbedco.com. All orders are considered custom made to order. Production time starts upon receipt of payment in full. For our current production and shipping times, please contact us. Production and shipping times will vary. Please note no discount is offered on any imported pieces, mattresses, fabrics, hardware or paint. For any customization to our design, please fill out the Furniture Customization Request form and email it to lisa@beautifulbedco.com.
PAYMENT OPTIONS
Approved Trade accounts may submit orders with a purchase order initially, all orders must be paid in full via Check, Credit Card or Money Order. We do not hold credit card information on file.
For all orders, payment is due in full at the time of the order. This is also specified on the Credit Card Authorization Form that will be sent to you as we confirm and process your order.
COLOR PALETTE
You can order individual painted wood samples for $5 each. You can purchase a color fan deck of all 21 colors for $75. To order The Beautiful Bed Company fan deck please contact us.
CUSTOM FINISH
We have 21 finish colors to chose from, but on some design schemes you may want to choose a color that is just perfect for your interior. We offer the custom color option for an up-charge of $50 per color, per gallon of paint. Most pieces take two or more gallons of paint. If you would like us to make a sample or strike off, in a custom color, the price is $50 per sample. This fee is non-refundable. We order a full gallon of your specific paint, which you can select from any major paint company. Should you not like the color you have selected, there will be an additional $50 charge for each additional color tested.
'DESIGN TRADE PARTNER' SHIPPING POLICY
All Design Trade orders will be shipped freight collect and shipping charges estimated at the time of order. The customer is responsible to ensure that all furniture will clear elevators, stairs, doorways, etc. Any claims for damaged goods must be settled by the customer and freight company and are not the responsibility of The Beautiful Bed Company. ALL DAMAGES CLAIMS MUST BE DIRECTED AND HANDLED THROUGH THE SHIPPING COMPANY. To protect your pieces during freight delivery to a Receivers or residential white glove, we can provide a crating service. All orders are available to be picked up FOB from our dock in Los Angeles, CA. The term FOB shipping point is a contraction of the term "Free on Board Shipping Point." The term means that the buyer takes delivery of goods being shipped to it by a supplier once the goods leave the supplier's factory. Since the buyer takes ownership at the point of departure from the supplier's shipping dock, the supplier should record a sale at that point.
CRATING SERVICE
We offer a crating service to protect each piece whilst in transit. Fee per bed or furniture piece = $300.00 oversized pieces such as bunk beds, four poster beds and canopy beds are charged at $425.00.
WHITE GLOVE DROP SHIP DIRECT TO YOUR CUSTOMER
We can assist you in finding the best shippers for a white glove delivery, directly to your customers home. As the purchaser, you will be responsible for paying the delivery company shipping fee and for the 'FOB' shipment whilst it is transit.
FREIGHT DELIVERY TO A RECEIVING WAREHOUSE
We have fostered relationships with some excellent delivery companies. We are happy to pass on to our Trade Partners the best rates. We can assist you with getting the best price and delivery service for each shipment. To protect your pieces during freight delivery to a Receivers, we can provide a crating service.
FED-EX FREIGHT
Smaller pieces of furniture can be crated and shipped via FedEx Freight. We can charge directly to your FedEx account or pass on the fee at cost. We offer a crating service to eliminate damage in transit.
LOCAL DELIVERY (CLICK AND COLLECT)
Available for our Trade Partners in Los Angeles and Southern California areas. Please select this option at checkout if you would like to collect your pieces from our location in Gardena, CA, or if you would like to arrange your own shipping. Please send through your 'Bill of Lading' at least 48 hours before your driver or freight company picks up your order.
QUESTIONS?
Please contact us orders@beautifulbedco.com